If you are the owner or leader of an organization, giving back to the communities in which you operate are vital to the mutual success of both your business and customers. At Easton—Steiner + Associates' shopping, dining and entertainment destination located in Columbus, Ohio—we created the Easton Community Foundation as a way to conduct this important philanthropic outreach.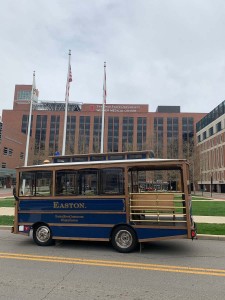 During the COVID-19 pandemic, we witnessed the commitment and compassion of Central Ohio's healthcare and public safety workers on the frontlines. These people put their own health at risk to provide life-saving care and keep our community safe. For nearly a month, at the height of the crisis, we activated the Easton Community Foundation to show how grateful we are for these devoted public servants—and Easton Feeding the Frontline was born.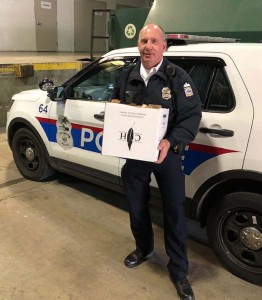 Doing the Right Thing
Easton Feeding the Frontline was a partnership with several Easton restaurants to deliver nearly 4,000 individually packaged meals to local hospital staff from April 11 to May 8. We are humbled to have helped the following healthcare organizations:
OSU Wexner Medical Center (ICU, Main & Dodd Rehabilitation Hospital)
Ohio State East Hospital, OSU – (The James Comprehensive Cancer Center, Stefanie Spielman Comprehensive Breast Center, Richard M. Ross Heart Hospital)
The OSU Biomedical Research Tower
Mount Carmel St. Ann's
A portion of meals were also donated to first local responders:
Columbus Police Department 6th Precinct Substation
Columbus Fire Engine House #28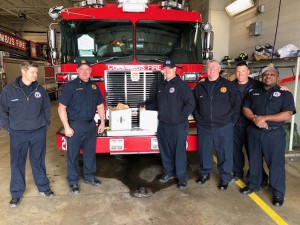 Each restaurant, including Northstar Café, Cooper's Hawk, Brio, J. Alexander's and Cheesecake Factory, provided competitive pricing—which was critical to expanding our reach/impact. The meals were delivered via Easton security vehicles, and even the Easton Trolley. 
By doing this for front line health care and public safety workers, the hope was that at least one worry will have been alleviated knowing they'd have a tasty, healthy meal at their workplace. It gave me great joy to see this program come together, and while coordinating it was a herculean effort on the part of Easton's wonderful team and tenants, the benefits it had on our community created ripples that will manifest in positive ways over the long run. 
Giving back to the neighborhood is something any business can do. All it takes is some creative problem solving, critical thinking, and a desire to make an impact. Once it's set in motion, you will reap only benefits—both personally and professionally. 
Click HERE for more photos from Easton Feeding the Frontline.  
#inthistogetherohio