Laura Wedekind
President, Steiner + Associates
"Our partners, investors and tenants seek strong leadership, vision and value at every touch point. It is our responsibility, and our passion, to deliver."
As President of Steiner + Associates, Laura Wedekind is responsible for all areas of the company's internal and external operations including finance, human resources, development, leasing and property management. Working closely with CEO Yaromir Steiner and the company's leadership team, Laura manages key partnerships and guides the strategic direction of the company on a day-to-day basis.
She joined Steiner + Associates in a senior accounting role in 1999. She was named Controller in 2000 and succeeded Beau Arnason in the Chief Financial Officer role in 2003. She was named President in 2011. She was instrumental in the oversight and subsequent disposition of Steiner's entertainment businesses, including the innovative Adventure Aquarium in Camden, New Jersey and the visionary Newport Aquarium in Newport Kentucky in 2007. She coordinated & negotiated partnership agreements with several other developers within the Liberty Center site and was a key player in securing $85 Million in Equity and the $165 Million loan for the $300 Million Mixed-Use project in Cincinnati, Ohio in 2014.
Prior to joining Steiner + Associates, Laura served as Accounting Manager with The Limited, Inc., in Store Planning and Real Estate Departments bringing a wealth of industry-related and supervisory accounting experience to her position with the Steiner team.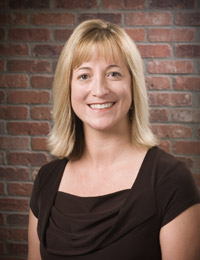 BIRTHPLACE
Shelby, Ohio
EDUCATION
Bachelor of Science, Accounting, The Ohio State University
ACHIEVEMENTS + CERTIFICATIONS
Certified Public Accountant, Ohio
ICSC Member
WELD – Woman You Should Know 2015 Recipient
ULI Member
CIVIC ACTIVITIES
Make-A-Wish, Regional Board Member and Finance Committee, 2013 – Present
Liberty Community Authority, Board Member and Treasurer, 2013 – Present
North Village Homeowners Association, Vice President, 2014 – Present
PRE-STEINER
Accounting Manager, The Limited, Inc.