Beau Arnason
Executive Vice President, Asset Performance, Steiner + Associates
"At Steiner + Associates, asset management is entirely focused on maximizing the impact of our Town Centers. This includes achieveing meaningful returns for our investors; driving strong sales for our retailers; and improving the quality of life in our communities. Our ability to execute successfully on all three is what sets us apart from all others."
Beau Arnason serves as Executive Vice President in charge of Asset Management for Steiner + Associates. Responsible for directing the firm's strategy related to asset performance, Beau focuses on maximizing the value of each project and driving returns for our investment partners.
He oversees the asset management functions for all the company's operating town centers, working closely with each management team to develop and execute their strategic business plans. He serves as the primary liaison between each project and the respective project partners and financial entities.
Relative to project financing, Beau works with Steiner's development partners on projects under development to secure and structure the construction financing, working closely with the firm's development and leasing teams. He also acts as the primary point of contact between the company and local municipalities to arrange municipal financing and educate political leaders on the strong fiscal and quality of life attributes that our projects bring to a community.
Beau joined Steiner + Associates in 1995 as a senior accountant. He helped lead the effort of relocating the firm's headquarters from Miami and establishing the Columbus office in 1998. He was promoted to the role of Chief Financial Officer in 2000 and was named Chief Operating Officer in 2003.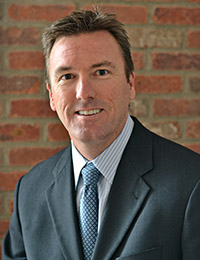 BIRTHPLACE
Miami, Florida
EDUCATION
Bachelor of Science, Accounting, Florida State University
LICENSING
Certified Public Accountant, Florida
CIVIC BOARDS
Boy Scouts, Simon Kenton Council
Buckeye Ranch Foundation
Experience Columbus
MEMBER
Urban Land Institute, Mentor Program
International Council of Shopping Centers (ICSC)