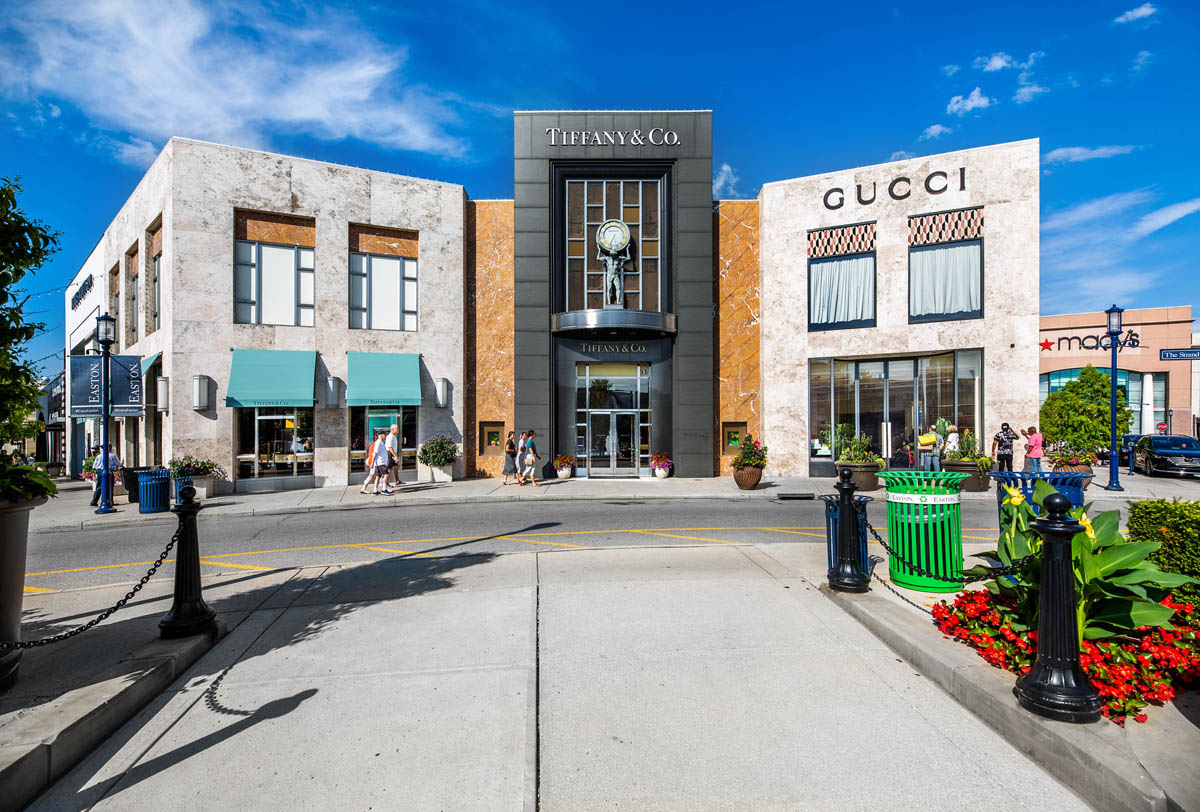 Lease-Up Strategies Evolve Retailers, landlords work to adapt to new trends in a post-pandemic marketplace
April 1st, 2022
By Spencer Jordan
While it's an overstatement to say that COVID changed everything, the impact of the pandemic on the retail real estate industry has been far-reaching. It accelerated trends that were already underway and introduced new chal- lenges and complexities for owners, operators, developers and leasing professionals. What follows is an overview of how leasing strategies for retail and lifestyle destinations have evolved since the pandemic, how national brands and tenant mix preferences are changing, what concepts are turning heads in the retail space today, and what decision-makers are looking for as they build their tenant rosters.
Trends, tactics
On the leasing side, we are generally seeing shorter terms, fewer exclusives and lower-risk decision-making. Perhaps counterintuitively, however, while the terms of leases have generally become somewhat more conservative and risk-averse, the willingness to entertain new concepts, alternative formats and new leasing strategies has increased. With more new con- cepts entering the market, traditional leasing practices are being challenged, and preconceived notions of what is and isn't done are carrying less weight.
At the negotiating table, both sides are looking to lower their risk. Retailers and retail destinations are getting more creative about how to make that happen: from pop-up opportunities to partnerships, and the increased upside should the project prove successful. Leasing professionals looking to build compelling rosters have continued to shift their approach, moving away from a shallow and wide merchandising mix, and emphasizing one that is narrower and deeper with more niche stores and concepts.
We are seeing more subdivisions within retail segments, and an increase in hyper-specific brands targeting niche audiences. Along with heavily personalized shopping experiences, these trends have allowed leasing professionals to become flexible when negotiating deal terms.
With an unusually high degree of churn in the marketplace, leasing decision-makers have had to be thoughtful and disciplined when it comes to tenancy decisions. There is a renewed focus on the importance of intentional merchandising and not duplicating just to fill a space (and cannibalizing your own sales in the process). Merchandising remains very data-driven, but new considerations are impacting retailer decision-making.
Landlord flexibility and support is more important than ever, especially with regard to finding ways to facilitate online fulfillment and pickup, creative marketing, engagement and special events.
Making moves
When it comes to specific retail sectors, home furnishings have been a strong performer throughout the pandemic. Luxury leasing is also particularly hot right now, with iconic brands like Gucci opening in new locations in Midwest markets, including the brand's first store in Ohio at Easton Town Center.
One of the most significant and noteworthy trends is a massive and ongoing shift in the direct-to-consumer space. Notably, Nike's recent announcement of plans to scale back its wholesale presence in Foot Locker pointed to this growing trend. While not totally unexpected, wholesale partners pulling out of long-time partnerships to sell directly to consumers is still the kind of high-profile move that sends shockwaves through the industry.
While Nike is opening more of its own branded stores, brands like Levi's and Purple are opening their own stores while maintaining their presence/partnerships with other retailers. How this will all play out remains to be seen, but this seems largely driven by brands looking to have more of a direct conversation with the customer.
Crowd-favorite online brands like Allbirds, Interior Define, Savage X Fenty and Glossier are moving to bolster their brick-and-mortar presence in new locations and contexts. Brands we are used to seeing in a very specific context or collection are now starting to appear in new places, like Sephora opening in Kohl's and Ulta Beauty in Target. In some respects, that cross-pollination is beginning to blur the line between traditional shopping centers and off-mall, as open-air projects seek to capture some of the vibrant energy of increasingly popular open-air lifestyle center brands.
Fun, familiar
Retail and mixed-use centers have also become more proactive with the integration of local and entertainment brands into their tenant mix, includ- ing a growing focus on blending want-based with need-based retail. Creative and diverse dining concepts also remain an important ingredient on the merchandising menu, with more focus on niche and specialty concepts.
One thing that hasn't changed, and has only grown more important, is the power of dining and entertainment tenants to increase dwell time. From theaters to sports-based experiences, to immersive art concepts, virtual reality and esports, the capacity of brands to impact the tenant mix in ways that create a more engaging and participatory experience presents a clear advantage. That's also why, even as retail and mixed-use centers continue to evolve, new and relevant concepts that create exciting environments are hotter than ever. ■